The one piece of advice I always give, and have always received from ostomates is to ensure you have support and are not alone. We all have stomas for different reasons, some of us love them while others struggle; but most importantly we all live with them and learn to deal with this new life in different ways. I believe that having a support system of other ostomates, family, friends and medical experts like your surgeon or stoma nurse are instrumental in the transition and living with a stoma.
I first experienced IBD symptoms while I was studying for my HSC exams in 2009. My stubbornness and determination to succeed meant that I struggled quietly through bloody stools and stomach pains until I could no longer hide the daily painkillers and heat packs. After six long years of countless ups and downs, the conversation of creating an ileostomy became real and I began preparing for a surgery that would turn my life around. Thankfully, I had and have the unwavering support of my family who stayed by me during my hospital stays, brought me heat packs and peppermint tea, and helped me see the bright side of the inevitable "accidents" that sometimes occur living with IBD.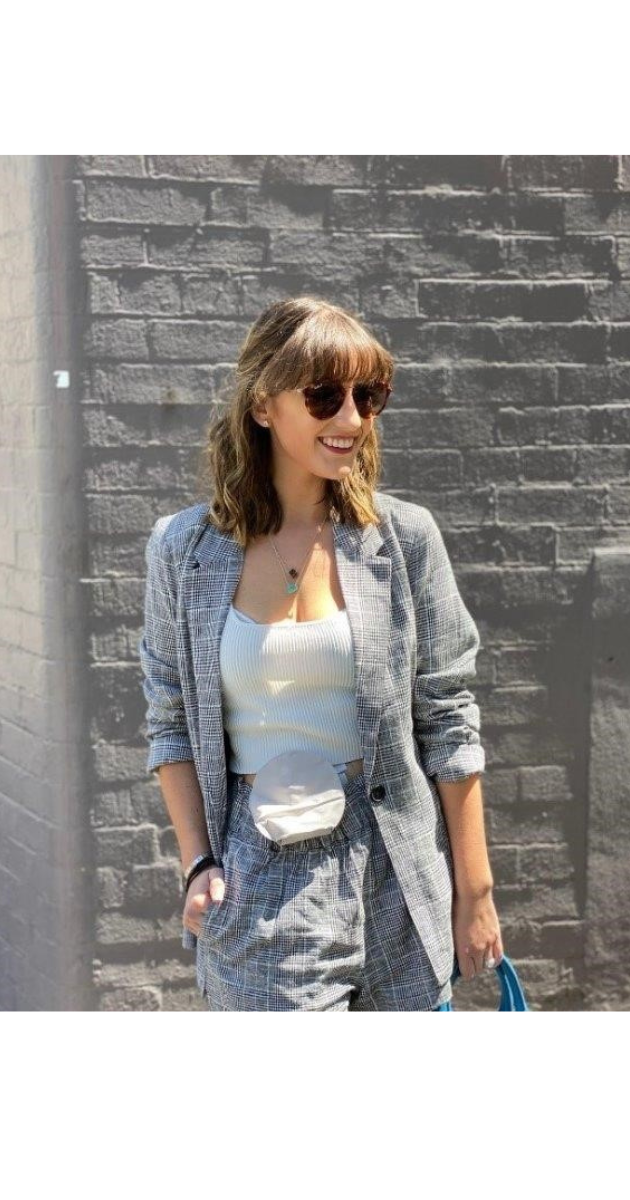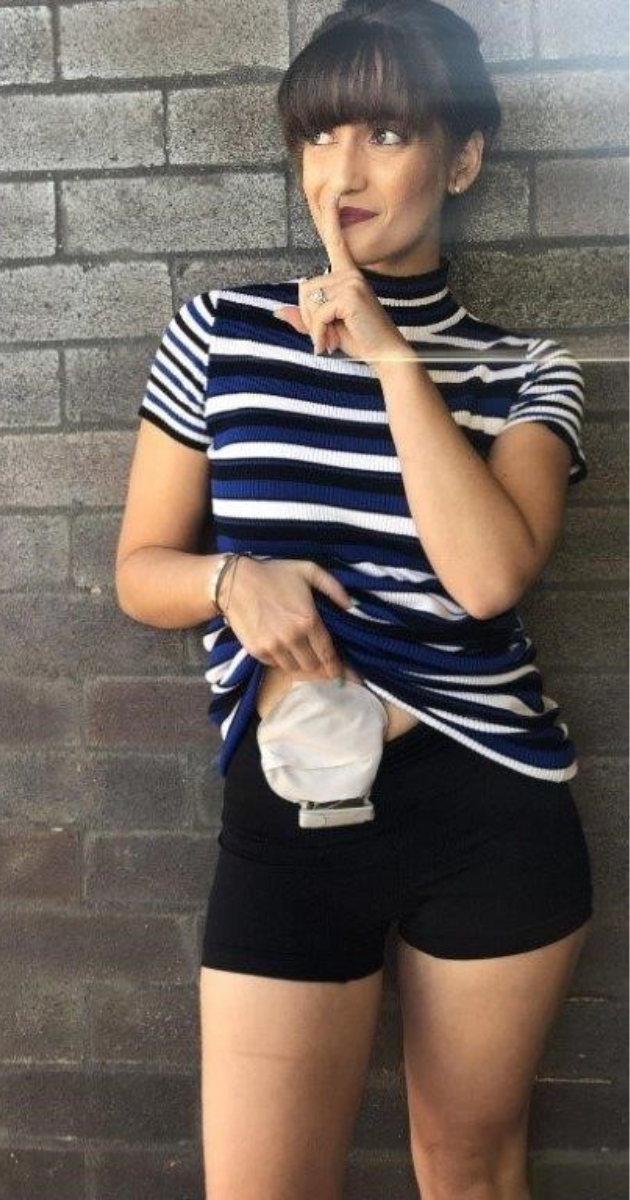 As a newlywed, at the end of 2015, my life as an ostomate began and following the advice of my stoma therapy nurse, I started an Instagram account (@pouch_by_pouch) as a sort of journal, to help chronicle the ups and downs of my ostomy journey. It ended up being one of my greatest sources of strength, as writing down and exploring my experiences has become extremely cathartic and emotionally freeing. The feed also gave me a way of giving back to the online ostomy community, who had welcomed me with open arms, judgment free and ready to help during the months of preparation leading up to my surgery. But ultimately, despite being surrounded by family and friends, I still felt alone and physically disconnected from other ostomates.
The support groups around me, though wonderful, were not a perfect fit as they were held during the day on weekdays when I worked, or catered to ostomates much older than myself. With this in mind, in November of 2018 I reached out to a small group of local ostomates I followed and had spoken to on Instagram and invited them to lunch in Bondi. We spent a glorious afternoon basking in the summer sun and bonded not only over our shared stoma experiences but as friends.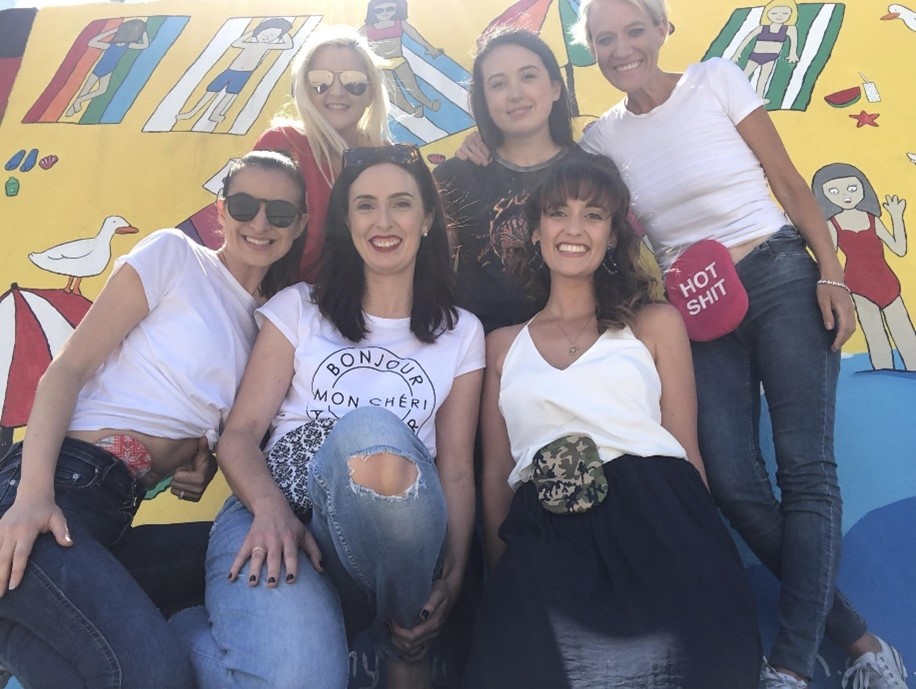 Since then, the desire to physically reach out to the ostomy community has grown and this dream finally became a reality in 2019, with the formation of a Sydney based ostomy support group aimed at young ostomates. Aptly named Ostomingle, the group gives ostomates a chance to mingle in familiar and comfortable settings such as cafes and bars, just as they would any other group of friends.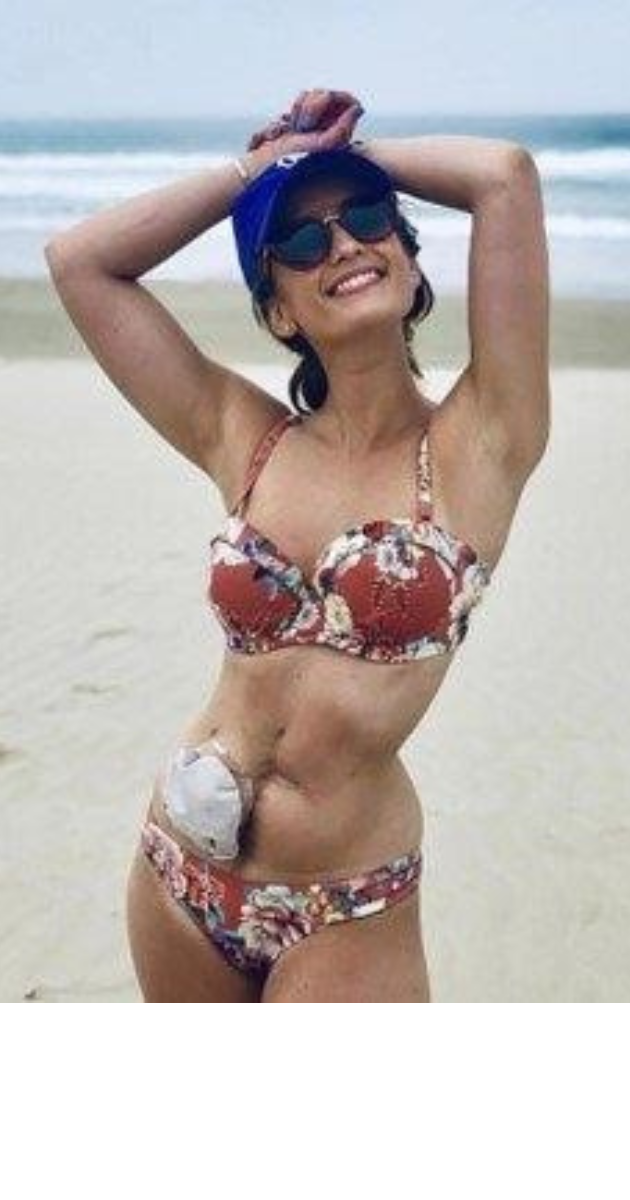 Meeting every 3 months on the first Saturday, four the past four years, Ostomingle has brought ostomates together from all over Sydney, Canberra, Wollongong, the Northern Beaches, the Southern Highlands and the mountains, with connections and conversations continuing well after the meet ups. I am so proud of what Ostomingle has become and the positive effects it has had on our members and their family. I know myself how light and happy I feel after sharing my experiences and it fills me with joy to hear from our ostomate's family and friends who have seen a difference in their mental health and approach to life with a stoma. We've also launched Ostomingle the Podcast where fellow ostomate Jess Adam and I discuss all things ostomy.
As I move into my eighth year as an Ostomate I can't help but smile at how different my life is now compared to the constant battle to find a toilet bowl; and at all the hats I now wear that I wouldn't have imagined before, including sitting on the Board of Directors of NSW Stoma and being a mum to my gorgeous little girl Evie.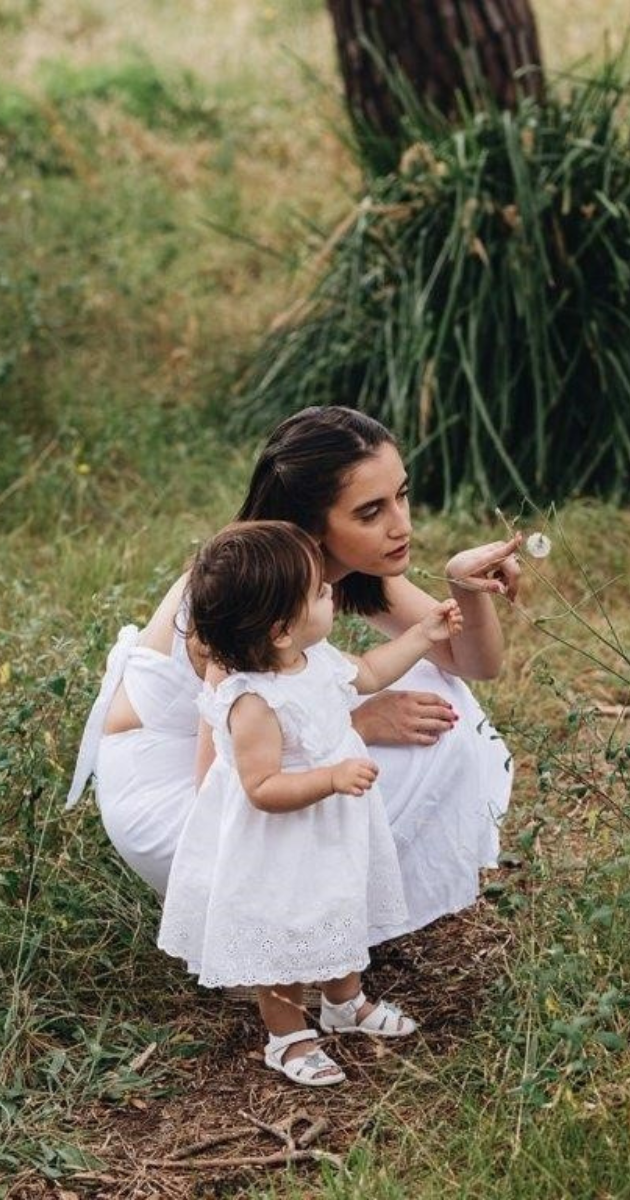 Like many women who have a stoma, or who are facing a stoma, starting a family seemed daunting, perhaps something that might not be possible. Thankfully, there are so many incredible women around the world who dispel any worries, baring their stomas and pregnant bellies and showing yet again how having an ostomy is not stopping them from living life to the fullest. When I first met with my obstetrician, we discussed how my scarred abdomen would stretch and change to accommodate the little one growing inside and he had no answers. While my uterus had no scare tissue from abdominal surgeries on the inside, there was no way to know how tight everything above was and his parting words were, "We'll see how we go and take it as it comes". Thankfully I had no issues and despite a need to change from a flat to a concave bag, I didn't face any issues that any other expectant mum would have faced. A cesarean section was advised as a safeguard for possible future j-pouch and reversal surgeries, and while she arrived slightly earlier than her pre-planned c-section, she's just perfect, already understanding that some people use the toilet very differently to others!